Creative time in the studio with Canyon Red
One of the things we like to do on a regular basis here at the studio is to dedicate time to let our minds get creative. As creatives, this allows us to tap into our inner creativity and free thinking, without feeling the normal pressure of needing to deliver it for a client.
Creative time not only allows us to try out new looks and poses, we can also take time to develop and try out new technical aspects too; such as a different lighting technique or a new way to incorporate the use of our fog machine. Other times, we revisit and refresh ourselves on some of the classic portrait posing and techniques.
Such as the case when we invited Canyon Red to our studio for a day of creative expression. Canyon Red is a period re-enactor who owns many pieces of historically accurate Cowboy/Western and Civil War era uniforms and clothing. Not only does he have the clothing, but he also owns just about all of the accessories that go with the clothing; swords, eye-glasses, revolvers, cowboy hats, chaps. About the only thing Canyon Red didn't bring to the studio that day was a horse.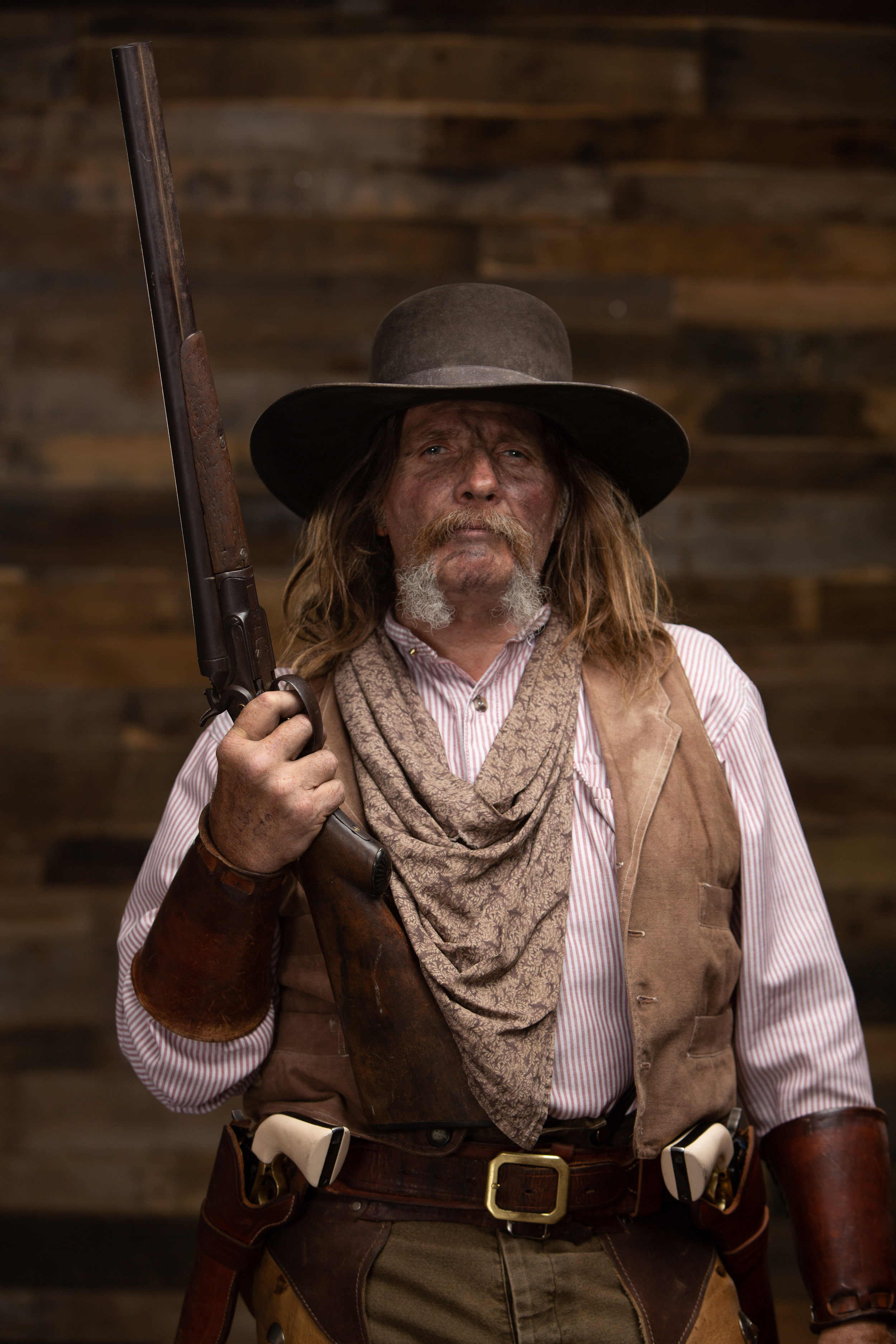 Just one of the looks Canyon Red brought to the studio. Here, in his period correct cowboy outfit, he looks like he's just returned from either rustling some cattle or maybe even robbing a stagecoach or two.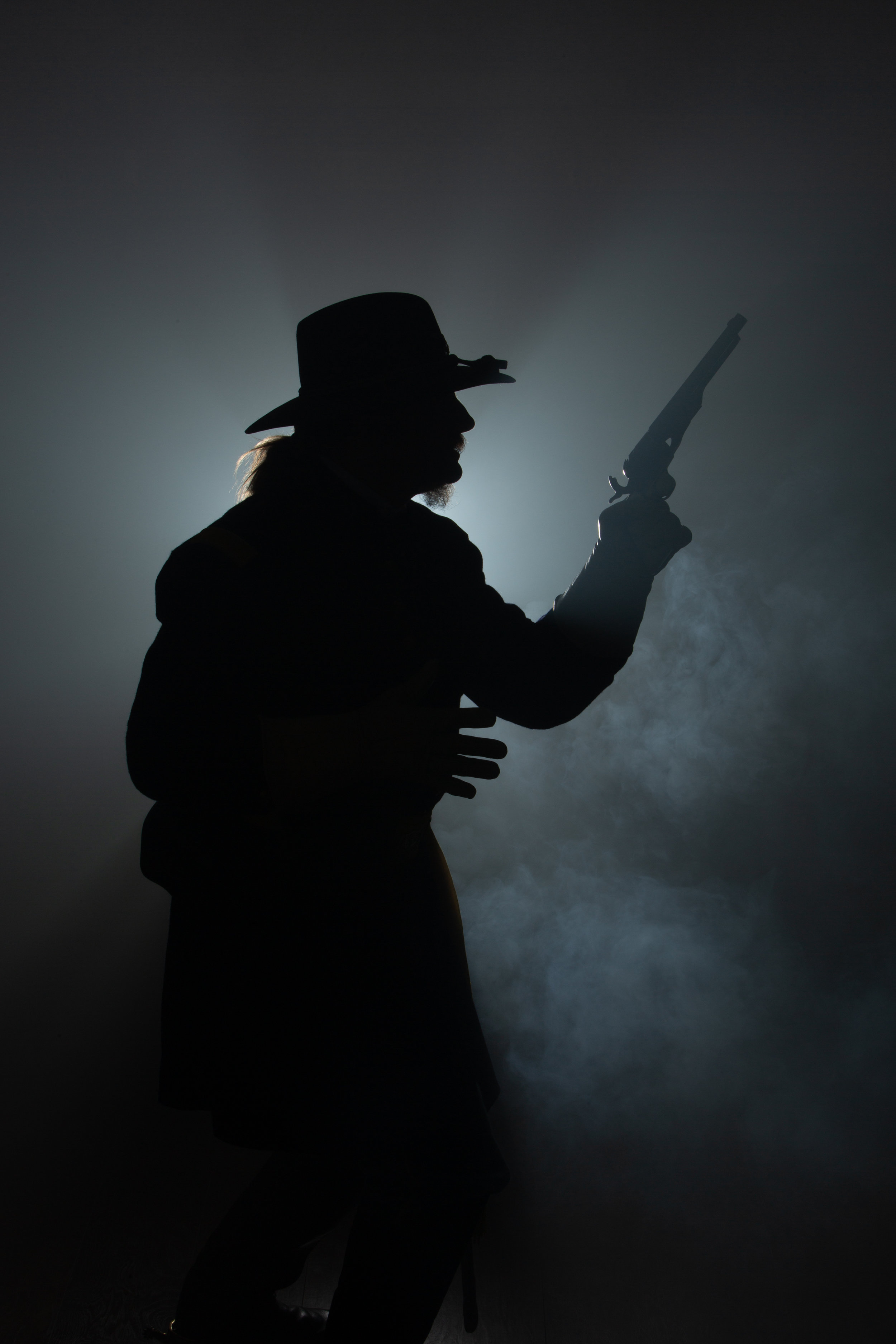 Here, while dressed in his Civil War uniform, we played around with using the fog machine. While it didn't turn out to be a spectacular image, we did gain some more insight into what we could and couldn't accomplish with the fog.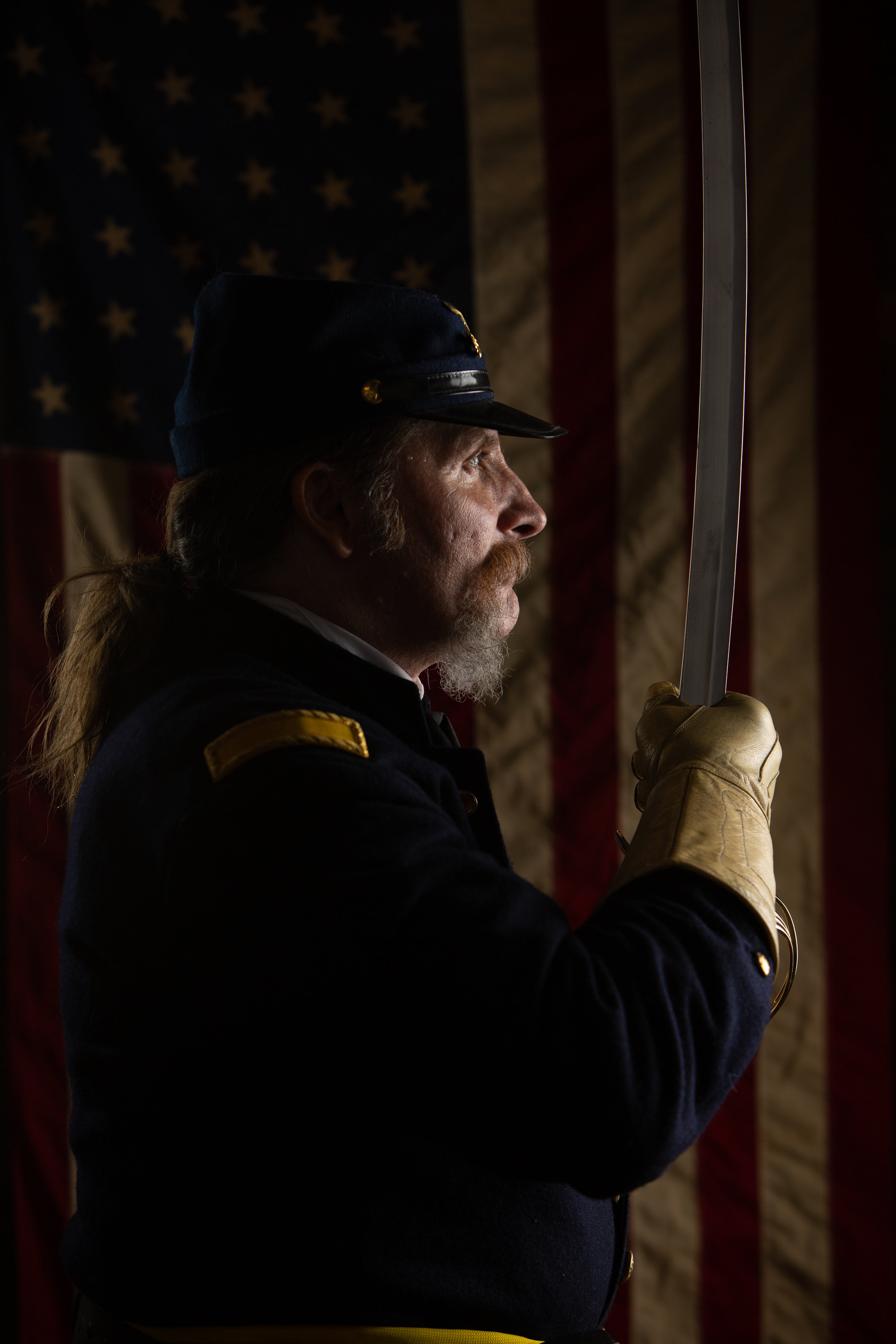 Adding an additional element to an image can take it from being just an image and turn it into a story. Here, we added a US flag to the background. A simple change like that can really elevate an image. For those with a keen eye for detail, the flag we used was one of our 48 star flags, not accurate for the Civil War era. The 48 star flag was valid between 1912 and 1959, when Alaska and Hawaii joined the union.
These creative sessions can be a lot of fun. Sometimes we develop a new technique, sometimes we just let loose with our minds, and sometimes we just have a good time.
Location: Studio 3 Images, Mesa, Arizona
Photographers: Studio 3 Images (Andrew, Dave, Heidi)
Studio 3 Images would be honored to create memories for you.
Call Studio 3 Images today to schedule your portrait session: 480-400-0212